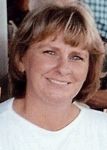 Aloha!  Let me tell you a bit about myself.
I earned a degree in journalism from the University of Hawai`i at Manoa in 1990, graduating as the Kappa  Tau Alpha National Journalism Society Top Scholar.  During my senior year of college, I served as editor in chief of
Ka Leo O Hawai`i,
the university newspaper.
After graduation, I worked at the federally funded Center for Tropical and Subtropical Aquaculture, writing and editing the Center's newsletter, technical bulletins, annual publications proposal, website and a variety of publications as well as annual Congressional testimony.  I also tracked all grants to up to 12 aquaculture research projects funded each year by the Center.  In addition, I did free-lance writing, and helped my husband in his small construction contracting business.
In 1998, I went to work with my husband full-time. Like most small business people, I wore many hats: I kept the books, invoiced clients, paid vendors, managed all insurance matters, handled marketing and advertising, served as
de facto
IT person, designed our stationery suite, typed all contracts, worked with an attorney to improve our contract and to develop subcontractor agreements, learned about construction safety and gave safety talks to our employees.  I obtained bonding for residential jobs from materials houses, and for commercial jobs from a commercial bonding company.  I obtained 8(a) certification for the company, doing all the paperwork myself.
At first, I used Quicken to keep our books, but as the business grew, we needed more powerful software.  In 2003, I moved to QuickBooks on the recommendation of a bookkeeper friend. I learned as I went, utilizing all the resources I could find. I became a Certified QuickBooks User in 2006.  In 2011, I became a Certified QuickBooks Pro Advisor. 
Over the twenty-two years my husband has been contracting, I've done almost everything there is to do regarding the administration of a small company, and I've learned a lot.  I look forward to using my experience to help you meet your business challenges.
Phone: 808-391-3520
Email:
patti@pkalmonte.com